We understand that tracking APIs can be overly burdensome and costly to implement. The process we've developed manages tracking updates via email (thus actually cutting down the number of total emails on any given shipment). Throughout the shipping process, you will receive a series of automated emails asking you to either confirm a given shipment milestone has occurred (like a Pickup or Port Departure) or update the information on a particular milestone if something did not occur as expected.
If the data is correct and everything is on time, you can click Confirm on the email. It will open a quick webpage telling you that you have officially Confirmed the milestone.
If additional context is needed, hit Update on the email. This will open up a web page ask you for information regarding the delay.
Example Tracking Request Email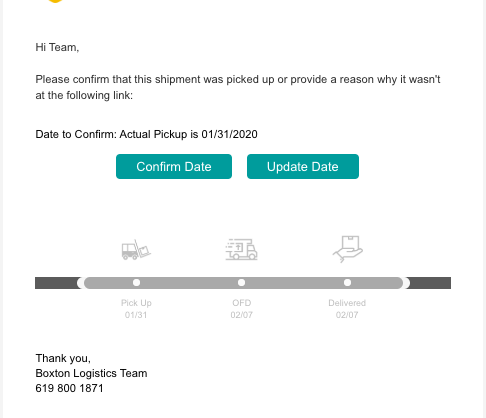 Example Update Tracking Screen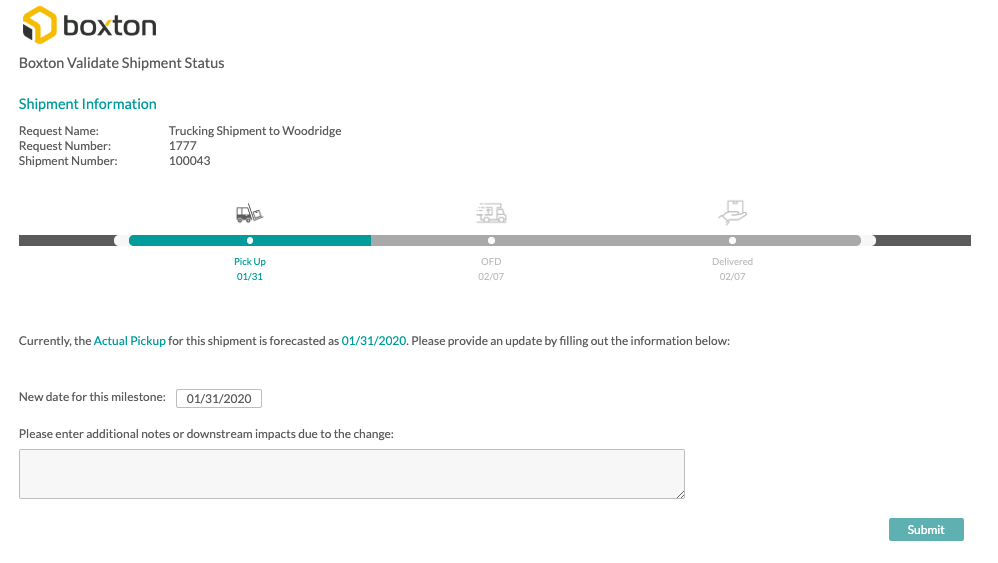 How can I Update Shipment Tracking data?