Boxton's brand new V2 release was recently featured in the San Diego Business Journal! We were very excited to receive the write up detailing out some of the highlights of our new platform.
A key part of our technology roadmap includes advancing new services to allow customers of all experience levels to use Boxton Freight to manage shipments, from the simple to the complex. With each new release we are excited to learn more and drive closer to this mission.
To read the full article, please Click Here.
If you're are interested in learning more about our V2 release, please Contact Us.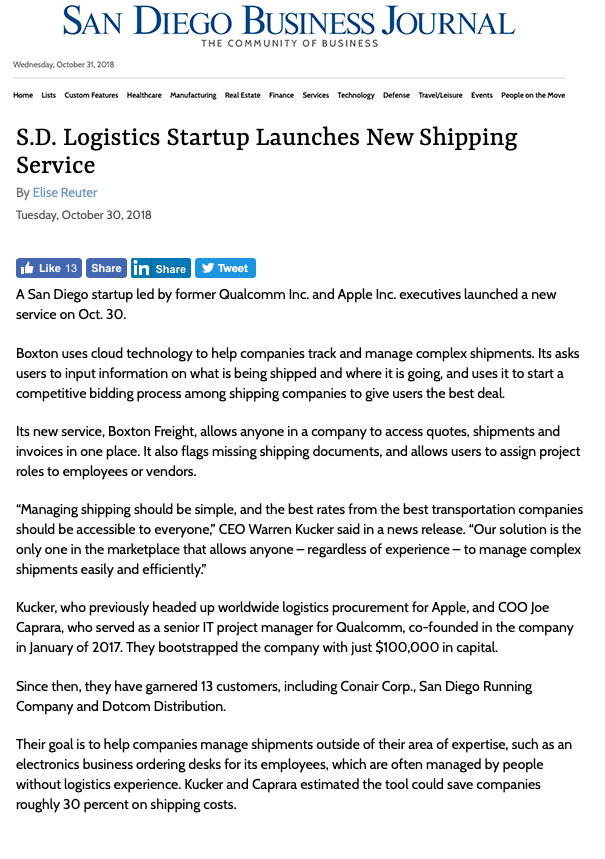 Boxton V2 Platform Featured in the San Diego Business Journal